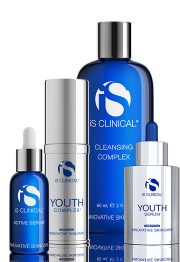 iS Clinical offers effective and technologically advanced treatments for aging and acne-prone skin. Using only the best active ingredients, iS Clinical is able to thoroughly rejuvenate the complexion while clarifying, balancing and nourishing. Formulated with the purest natural ingredients available, iS Clinical products promote the skin's natural exfoliation, circulation and cellular regeneration processes, providing clinically tested results for a more radiant, more youthful appearance.
iS Clinical combines the art of healing with the science of skin care to create a unique approach in skin health. With a carefully assembled team of renowned pharmacologists and physicians, iS Clinical researches and develops leading cosmeceutical skin care products, designed to provide unique and highly efficacious care. By dispelling the myths around skin care and addressing many issues at their root causes, iS Clinical helps to remarkably improve the appearance of the skin, creating a smoother, brighter and healthier looking complexion.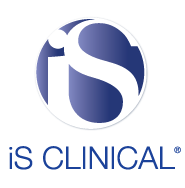 Anti-Aging, Anti-Acneic, and Brightening.

Toning, Brightening, and Anti-Aging.

Clinical Cleansing Complex.

Hydrating, Soothing, and Anti-Acneic.

This serum is excellent for treating rosacea, cystic acne, insect bites and some forms of dermatitis.

Restoring, Hydrating, Smoothing.

Anti-Aging, Super Antioxidant, and Brightening.

SAFE BRIGHTENING, HYDRATING, ANTIOXIDANT

Powerful serum for hyperpigmentation and anti-aging.

Anti-aging complex with long term results.

Smoothing, Hydrating, Illuminating

Instant smooth and tightening and dramatic wrinkle reduction.