Laser Hair Removal
One of the most popular aesthetic treatments because of its efficacy and convenience, laser hair removal is a great way to give your skin a cleaner look and reduce daily "maintenance". Light pulses get absorbed by the melanin in the hair, and the resulting heat damages or destroys the follicle holding the hair. For this reason, it only works on dark hair. White, grey, blonde, and even red hair cannot be treated. Those with brown or black hair can see great results, but may need anywhere from 6 to 8 treatments or more, depending upon skin type and other genetic factors.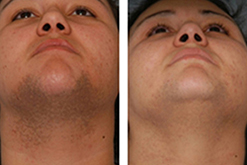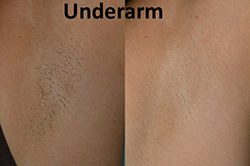 Purchase a Laser Hair Removal Package or an IPL Package and
Receive a Complimentary Medium Area Laser Hair Removal or a Complimentary IPL Chest or Hand Treatment.
*Free treatment will be given in the office.
Remove unwanted hair on the arms or underarms.